Comfort zone
noun
The level at which one functions with ease and familiarity.

A situation where one feels safe or at ease.

A settled method of working that requires little effort and yields only barely perceivable results.
I absolutely love balancing on the edge of my comfort zone, it stimulates my personal development and silences my desire for adventure. Over the years I have invested a great deal of time, enthusiasm and attention in expanding its boundaries.
I would especially point out my intention or mindset as the biggest motivator in this process. I see threading outside the comfort zone as an exciting challenge from which positive results can be yielded. It is labelled as 'life-enriching' in my brain. This mindset and the resulting experiences have greatly reduced the grip of fear and uncertainty.
I experience a constant increase in my (movement) freedom and self-confidence which I largely attribute to this process. The trick is to become familiar with the discomfort you consciously choose. Getting familiar with challenging yourself while you are present with your attention and while you are supporting yourself in your exploration into the unknown or unpractised.
---
As Manson (2016) writes in his book 'the subtle art of not giving a f*ck', it can be very rewarding to choose your own challenges.
"Imagine that somebody puts a gun to your head and tells you that you have to run 26.2 miles in under five hours, or else he'll kill you and your entire family. That would suck. Now imagine that you bought nice shoes and running gear, trained religiously for months, and completed your first marathon with all of your closest family and friends cheering you on at the finish line. That could potentially be one of the proudest moments of your life. Exact same 26.2 miles. Exact same person running them. Exact same pain coursing through your exact same legs. But when you chose it freely and prepared for it, it was a glorious and important milestone in your life. When it was forced upon you against your will, it was one of the most terrifying and painful experiences of your life. Often the only difference between a problem being painful or being powerful is a sense that we chose it, and that we are responsible for it" (Manson, Chapter 5, 2016).

Get started right away
---
I recently chose this topic for a dialogue meeting (Conversation Skills) and the exchange of thoughts with the participants was very inspiring. In this meeting we did a number of exercises, some of them I want to share with you.

1. Graphic representation of your comfort zone
Draw a picture of what your comfort zone looks like. Are there things that live on the edge? How would you depict things that are far beyond your comfort zone? Be as creative, symbolic or abstract as you like. By choosing a visual starting point in your reflection you might start thinking about the subject in a different way than when you start writing or talking about it straight away.
2. Reflect on your perception of your comfort zone or/and on the concept of the comfort zone.
Here are some questions created by the participants of a dialogue workshop around this topic.

○ What would you like to be part of your comfort zone the most and why?
○ What is the role of consent when taking someone out of their comfort zone?
○ How uncomfortable is too uncomfortable?
○ What do you think is the most effective way to expand your comfort zone?
○ What does comfort zone mean to you? Describe using terms that belong to the 5 senses. ○ Are you often the one who opens up in conversation? Why/why not?
○ Which experiences (if there are any) have made your comfort zone a lot bigger all at once?
○ How do you notice that you are in your comfort zone/on the edge/out of your comfort zone? Can you describe this is terms of body sensations?

3. Engage in a dialogue about this subject!

If you have the chance, the first exercise is even more beautiful if you do it together with others. The end products can be presented to each other and there can be a joint reflection on the representations.
The second exercise can, of course, also be done with others, even better if you have everyone write down a number of questions in advance and collect them together, after which you can discuss them one by one.
---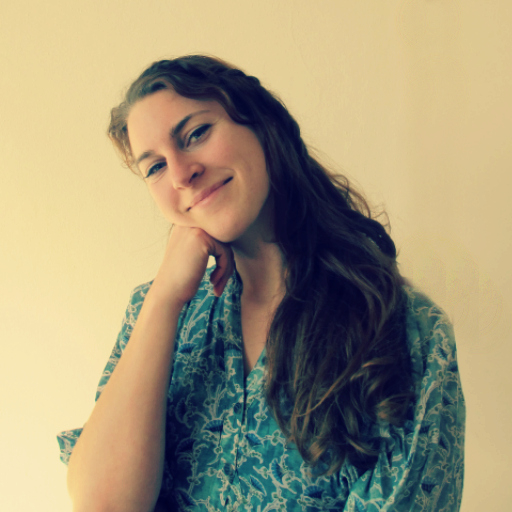 About the author:
---
My name is Leonie and I am trained as a drama therapist. Different elements within the vast field of theatre are ideally suited to expand the comfort zone. Think of playfulness, improvisation but also playing roles with which you are not immediately familiar. Want to know more about me? Click here. Would you like to know more about drama therapy? Click here!
Leonie der Kinderen – Freelance Drama therapist