the Free School was a project of Leonie der Kinderen within Centrum Vaktherapie (Maastricht) in which passionate 'guest teachers' gave workshops or lectures on various subjects. These meetings were open to everyone on a donation basis.
People felt connected by learning together in these lessons. They danced together, entered into dialogue, did exercises together and got to know each other within the varied activities. It was wonderful to see how so many people wanted to share by teaching the subjects of their interest with others in the free school. Once in a while we still organize a free school on request, would you like to see if there is a lesson scheduled soon? Then take a look at our calendar.
"A couple of years ago, in a tiny village on the coast of GOA, India there was a guesthouse named woodstock that had tiny huts around a square. In the middle of this empty space they organised 'The Free School', tourist and locals could sign up and give classes on basically anything. It was lovely, you could walk in when there was a class of interest going on. This way I participated in and gave classes in many different subjects and met loads of enthusiastic people sharing their passion, curiosity knowledge and laughter. An idea worth repeating." Leonie der Kinderen.
The teachers were people who heard about the Free School, sometimes by attending a class themselves. These people were interested in sharing their passion or knowledge with others. We've had people who gave classes on their hobby, interest & profession. We've had young teachers, old teachers, couples and teachers from all over the world!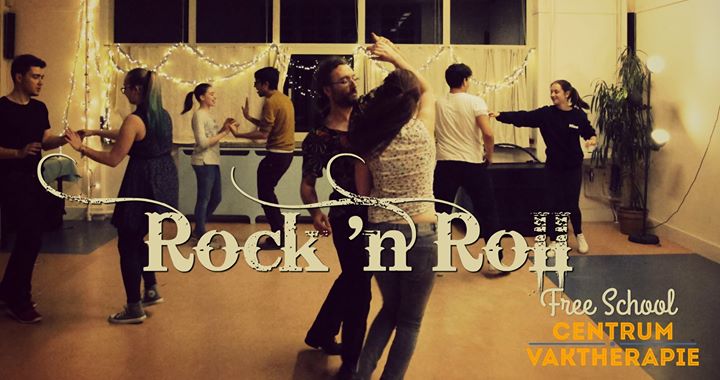 03-11-16 Rock & Roll Dance workshop – Ulysse de Bellefroid
10-11-16 Dans Expressie & Impro – Jo-an Westerveld
11-11-16 Human Part 1 [Documentary]
17-11-16 Mindful Bewegen – Sirik de Jong
18-11-16 Human Part 2 [Documentary]
24-11-16 Inner child Workshop – Henk Meulendijks
25-11-16 Human Part 3 [Documentary]
01-12-16 Rock & Roll Dance workshop – Ulysse de Bellefroid
08-12-16 Rwanda Dance – Kamanzi Ntashamaje
15-12-16 Conversation [Workshop] – Alexander French
22-12-16 Percussie voor beginners – Sirik de Jong
05-01-17 Theater of the mind – Fleur van den Elzen
12-01-17 Dynamic of Gravitation in Dance – Verena Cavallini
19-01-17 Poetry Workshop – Lea Stoicheva Chan & Maddalena Argiropoulos
26-01-17 Lindy Hop – Jan karin Campbell
09-02-2017 Rock & Roll Dance workshop – Ulysse de Bellefroid
16-02-2017 Tango – Verena Cavallini & Patrick Oostvogels
23-02-2017 Creative Flow Yoga – Jeska Onderwater
09-03-2017 Mandala Workshop – Izabella Nagy-Gyorgy
16-03-2017 Free your Voice | Singing circle – Jeska Onderwater
23-03-2017 Reiki Workshop – Henk Meulendijks
6-04-2017 Singing Improvisation – Juliana Tissen
13-04-2017 Playful Connection – Theodorus Mokkink
20-04-2017 Rock & Roll Dance workshop – Ulysse de Bellefroid (For UNICEF)
11-05-2017 MASTERCLASS Butoh (Modern Japanese Dans) – Mieke verhooren
08-06-2017 Hoop Class – Sandra Circle
12-10-2017 Hoop Class #2 Sanna Circle
2-11-2017 Rock n Roll – Ulysse de bellefroid
9-11-2017 Salsa class – Paris Lopez
23-11-2017 Contact Improvisation – Jo-an Westerveld
30-11-2017 Rock 'n roll – Ulysse de bellefroid
21-12-2017 Massage Practice – Leonie der Kinderen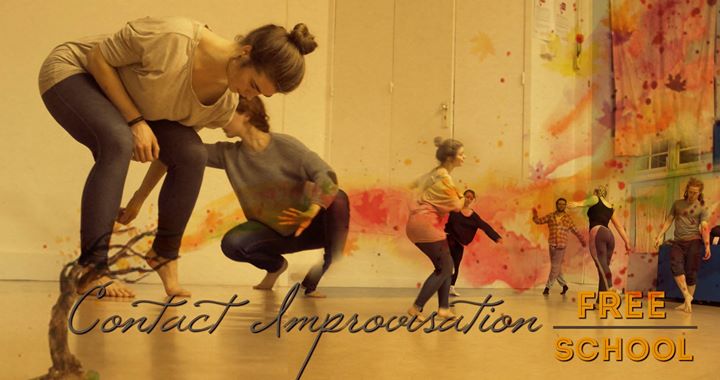 21-03-18 Playback Theater – Leonie der Kinderen
26-03-18 Creative Contemporary Dance – Jo-an Westerveld
12-04-18 Massage Practice – Leonie der Kinderen
17-04-18 Art Therapy: The art of being yourself – Jolena Ostoich
29-04-18 Intuitive Massage Practice – Gerard Bekker
18-05-18 Japanese Yoga – Mejo Steijns