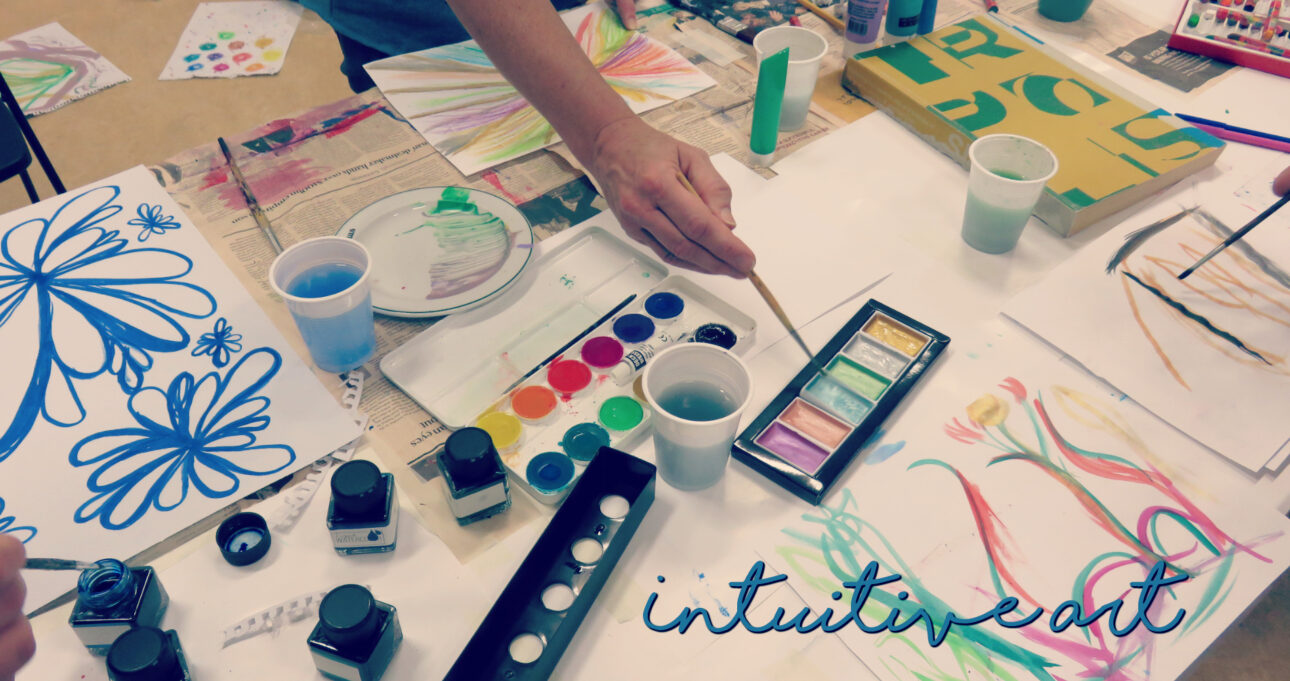 Intuitive Art
I n t u i t i v e A r t
Working with our intuition can be an interesting way to explore new things and insights about ourselves and others. Sometimes it can be a challenge to rely on our intuition due to our thinking processes and a busy lifestyle.
Intuitive art workshops are places of free creation where the result is not the main focus, but the creative process itself.
During the workshops you can let go and create in a spontaneous way, without thinking and focusing on techniques. This way, you'll trust your body to express itself rather than your brain.
With intuitive art, there are possibilities of feelings of flow or meditative creation.
In those moments, we are freed from any pressure and through subconscious expression, we can reconnect with our interior.
You don't have to be an artist, for you already have the tools to create intuitive art.
C o n t e n t & P r a c t i c a l I n f o
In this workshop we will have different art materials to play with and we will have a few structured warm up games and some unstructured art creation time.
It is recommended to wear old clothes.
Limited amount of people due to Covid | Sign up: https://centrumvaktherapie.nl/sign-up/