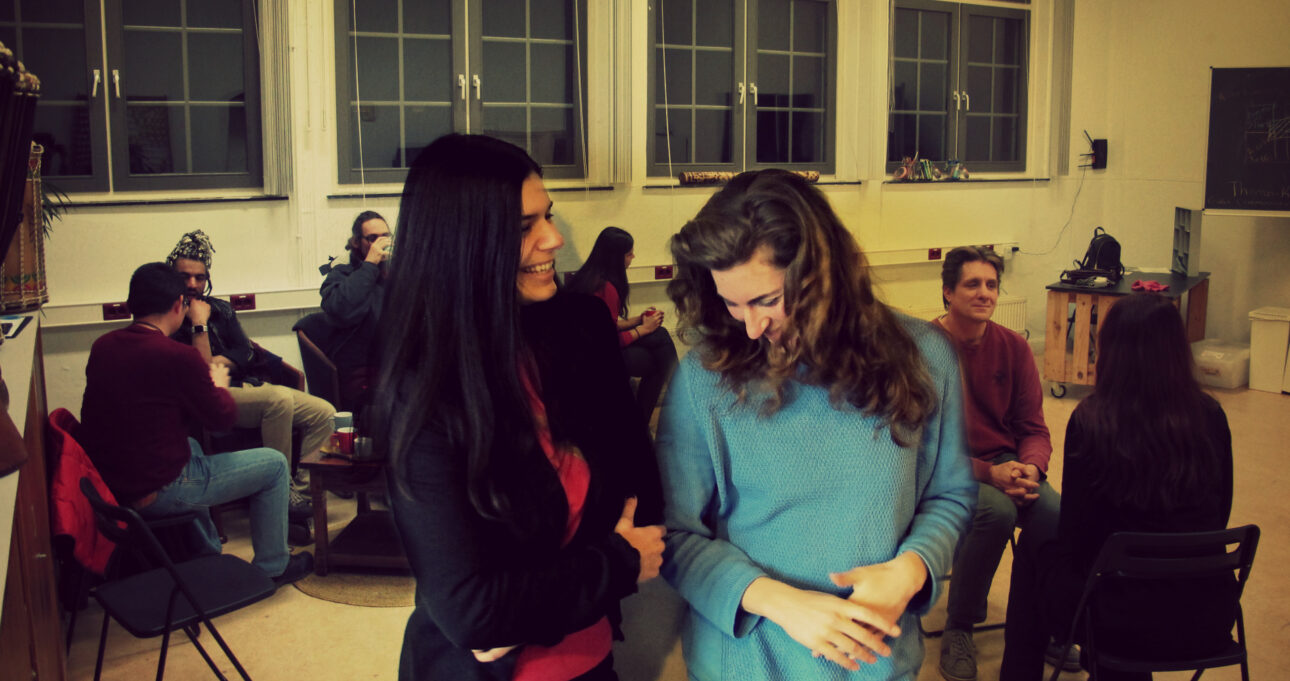 Conversation Skills
In our Conversation Skills gatherings you will..
○ Learn about different topics within the subject of dialogue
○ Learn about their uses in everyday life & counseling
○ Practice conversation techniques in awesome exercises
○ Discover things about yourself
○ Get excited about having conversations with others!
So join us! To engage in brain tingling conversations and enhance a skill you can use everywhere! (Everywhere! Except places where you must be quiet.. 🙁 ) And with anyone! (Your grandmother, neighbour and even strangers in the bus!)
Program
Every uneven week our meetings are inspired by non-violent communication. Every even week we choose diverse topics to do with communication and dialogue.
6th     Topic discussion 'Gratitude'
13th   Non-violent communication
20th   We will bring in more psycho dramatic elements to work around inner dialogues
27th   More non-violent communication!
3rd    1 year CS anniversary gathering!