Centrum Vaktherapie consists of a enthusiastic team of Expressive Arts Therapists that consciously collaborate since early 2015. This collaboration consists of more than just a shared practice space. We collaborate on many levels and share the same vision, values and passion for our profession.
Thanks to our different backgrounds and experience we complement each other. Because of this we are able our clients a wide range of treatment and inspirational events.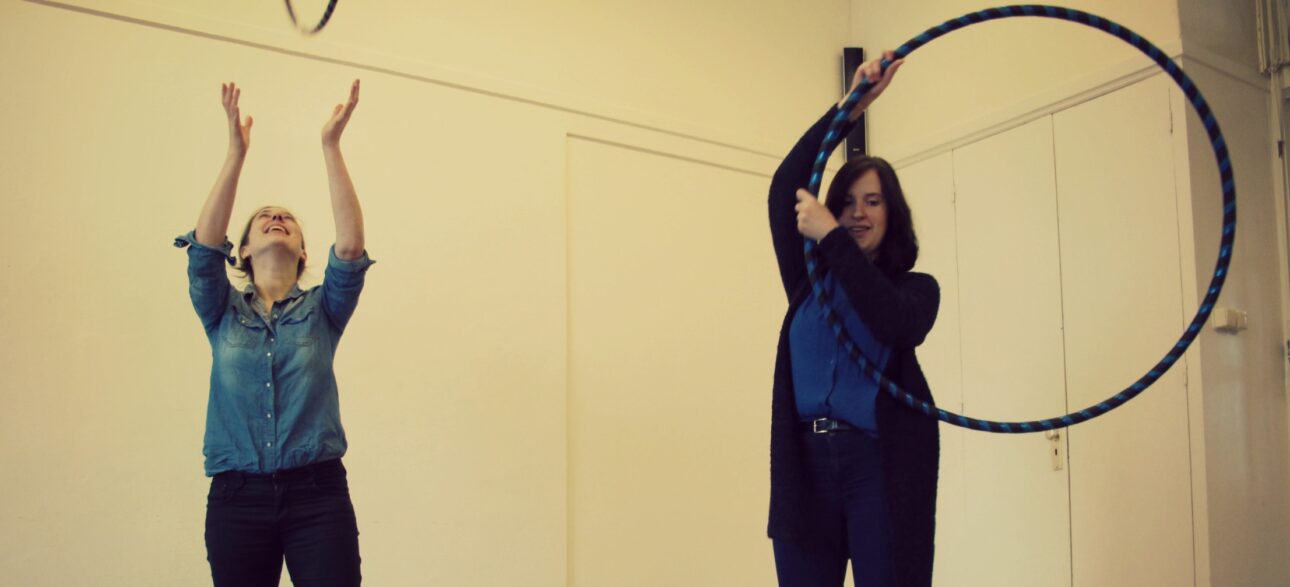 Ilse & Fanny our dance and movement therapists.
Visie
Centrum Vaktherapie strives to create a network of healthcare professionals and clients to guarantee continuity in care towards our clients. In collaboration with other organisations, such as Zuyd University for Applied Sciences, we want to create new healthcare modules/products and contribute to research in the field of creative therapy.
Another goal we envision is to contribute to the neighborhood in which we have based our practice. In this we acknowledge the need of mutual dependance: nothing stands on its own.
The arts are a important starting point to facilitate this. The arts (theater, music, dance and the fine arts) have for many centuries been a way of expression and a reflection of current areas of importance in our society. At the same time our society is shaped by this expression. Through this mutual influence we give shape to reality and are at the same time formed by the same reality.
Sirik & Leonie our music- and drama therapists.
Missie
Expressive Arts therapy is multi-methodical and is based on several different psycho-therapeutic movements such as: (cognitive) behavioral therapy, client-centered therapy and gestalt therapy. There are also several movements and theories from the arts that influenced the shape and form of the different expressive arts therapies.
It is important to us to work as much evidence based as possible. The therapeutic relationship takes a central place in this, we are especially inspired by the Rogerian Therapy. In neuropsychology and developmental psychology we see, more and more, integration and interest in the use of expressive arts therapy. At the same time we in Centrum Vaktherapie follow the method of (cognitive) behavioral therapy. But we're also able to shape and form our therapy based on other influences.
We also find it very important to work inclusively. People with a slight mental disability or people with a psychiatric history are welcome in our treatment programs or events.
In this approach we try to work on prevention and can serve in providing the first step in signaling mental health issues in individuals.
Centrum Vaktherapie offers a broad range of therapy, and always create a custom tailored treatment plan or approach. We believe it is important to look at the person as a whole and not just at the disorder or problems. Instead of focusing only on reducing the problems he or she has we also focus on your body, mind, social network, history/background and philosophy in life.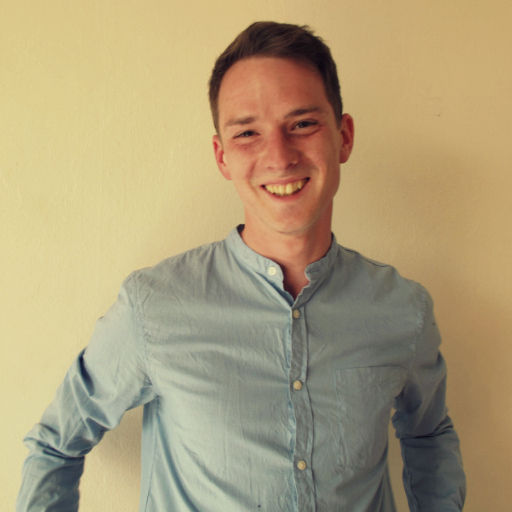 ---
Kontessa
Legaki
Volunteer
---